Craig Richardson
Graphic and Web Designer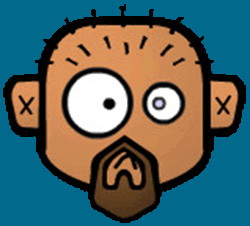 Craig Richardson
Graphic and Web Designer
Welcome to my site. I'm a freelance graphic and web designer. I love bringing ideas to life. As a graphics guy my job is to make things look good, period. Let me, make you, look good!
About Me
Freelance Graphic and Web Designer

Hello, my name is Craig Richardson, and I specialize in affordable brochure style website design and maintenance for individuals, small and home businesses, organizations, local governments and non-profits.

Today, people rely on the Internet to locate the information and services they need. To be competitive—even to be seen as legitimate—your business or organization must have a well-designed web presence. The good news is, it's more affordable than ever to get your small business website up and running! In fact, you can do it at a fraction of the cost of a typical Yellow Page ad.

Maybe you have a website, but it's just not as professional-looking as you'd like it to be. Maybe it hasn't been updated in quite some time or you realize it doesn't reflect well on you, your business or your organization.

Whether you need a first website, a complete redesign or just some minor maintenance work, I can help. Since 1999, I've provided my clients with efficient, personalized, and affordable web services. I invite you to compare my rates to those large design firms. I think you will be glad you did. Feel free to contact me if you have any questions.